Step 1- Contact us via phone or contact form.
Step 3- Hire us and we will get to work! …………..
Did you know we do more than remove Stumps?
I love the outdoors, that's why I started Southern Stumps Outdoor services. our property and trees are where we make peace with ourselves, entertain family and friends, check out the wildlife, etc…

sometimes that property can turn into a nuisance or even a hazard to our families, pedestrians, and property. When your trees, bushes, shrubs have to be trimmed or come down That's where we come in, we will safely and quickly Remove the problem, grind and remove your stumps, and restore the useability of your property.
Small Tree and Shrub Removal

French Drains/Retaining Walls
Stump Grinding and Removal
Stump grinding is widely viewed as the most efficient and least invasive method of getting rid of stubborn tree stumps. Using a cutting-edge stump grinder, we grind the stump down gradually, until it no longer exists above ground. We have yet to meet a stump too stubborn to be converted to sawdust.
Some situations call for the roots to completely removed. Stump removal refers to the removal of the root as well as the stump. If the stump is healthy, grinding is a preferred option because the stump is ground down to your preferred depth so that it eventually mixes with the soil. However, if you have recently dealt with a diseased tree, it's possible that the remaining stump is still harboring disease. In this case, it's best to completely remove the stump to preserve the health of your trees.
We can also clean up and remove all wood chips and debris from the project. Leaving your property clean and clear.
Debris Removal/

small clean up jobs
Blown over trees, stumps, garbage, rotting wood, invasive plants, and other obstacles prevent you from using your land as you would like. Our site clearing service turns wasted or unusable land into a space for building, playing, or other improvement projects. By removing rotting and diseased plant life that can choke your desired vegetation, land clearing promotes new, healthy growth. Plants, trees, and shrubs will have space to receive water, sunlight, and other nutrients instead of competing with decaying or invasive species.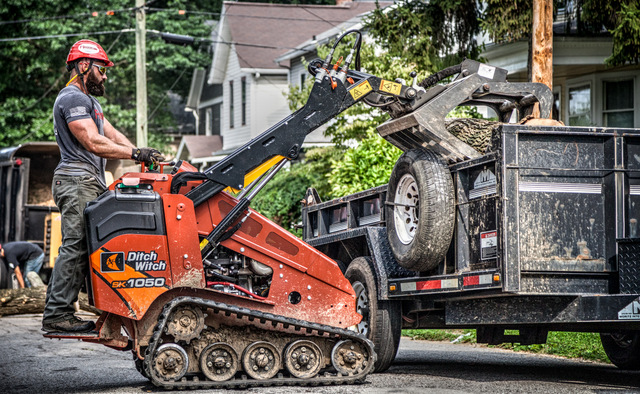 We take great care to protect your property
We set up secure borders around our work space to insure your property is protected.